Tijdens hun deelname aan Futureproof in Zwolle zetten Lisanne, Ismay en Nikki 'Bij de Dag' op. Hun doel? De biodiversiteit in Nederland vergroten. Hoe? Door middel van een kalender. Ambitieus? In dit blog vertellen we meer over hun impact startup, dus lees snel verder!
Lisanne, Ismay en Nikki wisten vooraf hun deelname aan Futureproof wel dat het er niet goed voorstaat met de biodiversiteit in Nederland. Toen ze zich meer in dit probleem verdiepten, merkten ze dat veel mensen in hun omgeving eigenlijk niet eens wisten wat biodiversiteit betekent en hoe slecht het met verschillende dier- en plantensoorten gesteld is in Nederland. Dus: tijd voor actie!
Bij de Dag vertelt over Futureproof
Tijdens Futureproof 'in jouw stad' krijg je als deelnemer 14 weken lang training en coaching in impact ondernemerschap: je leert impact maken binnen een organisatie of met een eigen startup-idee. Wat je leert tijdens het programma breng je direct in de praktijk door samen met een team van gelijkgestemde deelnemers een oplossing te bedenken voor een maatschappelijk probleem én dit te testen.
Bij de Dag vertelt: "We leerden ondernemen met een maatschappelijk doel door het ontwikkelen van ons eigen startup-idee: een kalender met per maand zaadjes die je in je tuin of op je balkon kunt planten. We willen op een leuke en informatieve manier meer bewustzijn creëren over de biodiversiteit in Nederland."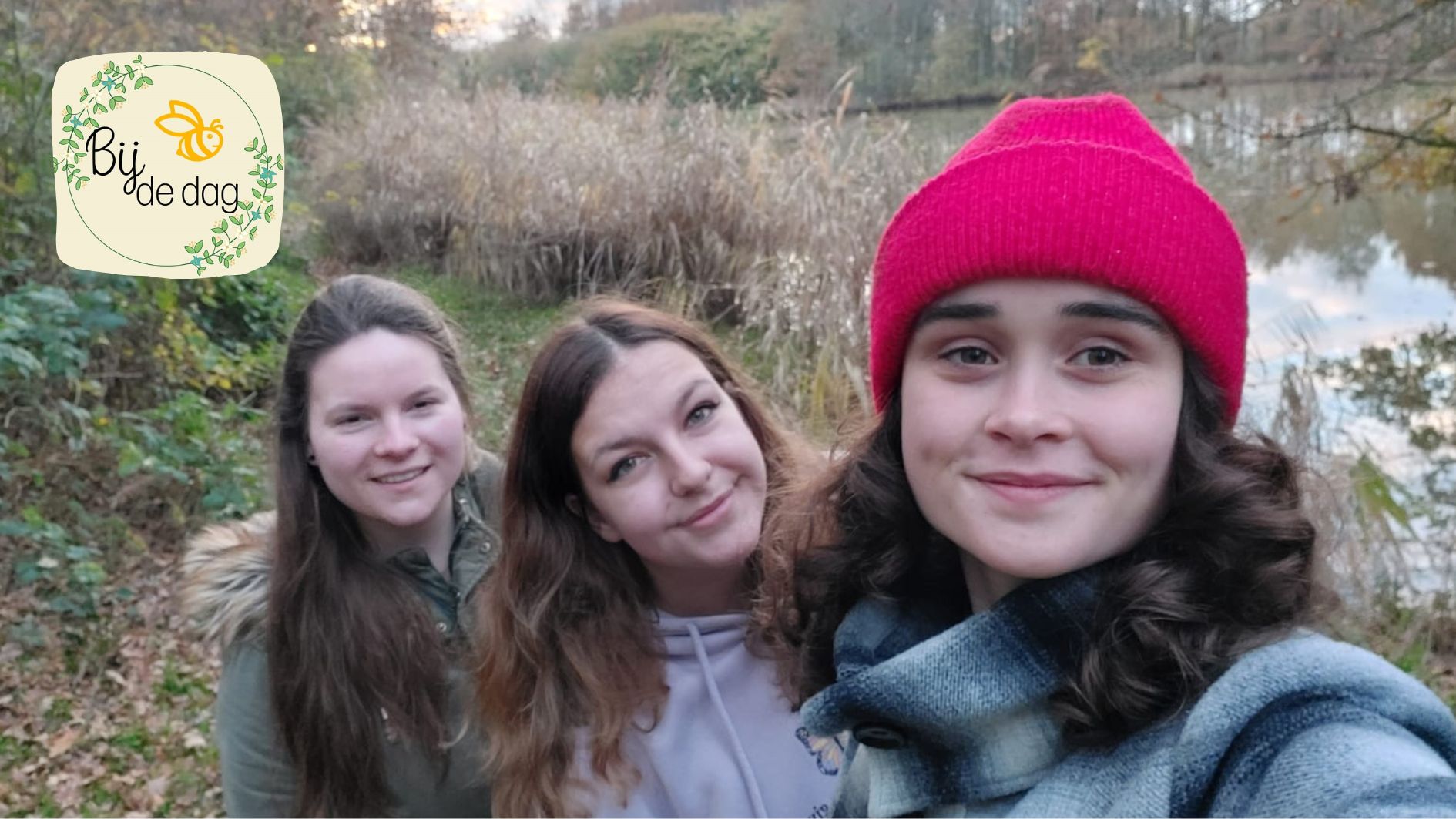 Een kalender met impact
Je hoeft helemaal geen groene vingers te hebben om voor meer biodiversiteit te zorgen in je omgeving. Want in de kalender van Bij de Dag staat precies wanneer je de zaadjes het beste kunt zaaien, verpotten en in de tuin kunt planten. Ook delen Lisanne, Ismay en Nikki in hun kalender allerlei weetjes over de biodiversiteit in Nederland. Wat ooit begon als een idee op een post-it werd dankzij hun deelname aan Futureproof ook echt uitgewerkt. De meiden hebben grootse plannen, want aan het einde van dit jaar willen ze als meest biodiverse kalender in de winkels te liggen! Nikki: "Uiteraard hebben we alle Futureproof kennis in de praktijk gebracht en produceren we zo duurzaam mogelijk." Nieuwsgierig geworden? Neem dan een kijkje op hun Instagram account @bijdedag!
Persoonlijke impact Futureproof
Naast het idee wat is ontstaan noemt Nikki dat haar deelname aan Futureproof voor meer zelfvertrouwen heeft gezorgd. "Ik had nooit gedacht dat ik ondernemen zo leuk zou vinden!" Ismay weet nu beter wat ze in de toekomst wil doen en ontdekte dat ze haar creatieve kant goed kan inzetten om een positieve impact te maken op haar omgeving. Lisanne noemt dat ze het vooral heel leuk vindt dat ze nieuwe mensen ontmoette die ze normaal gesproken niet zo snel tegen het lijf was gelopen. "Je krijgt gastlessen en workshops van trainers en deskundigen uit verschillende vakgebieden en na een klein half jaar samen zijn we als groep ook echt hecht geworden."
Meedoen?
Ook aan de slag met je eigen duurzame of sociale startup? Of aan de slag bij een bestaand impact onderneming in jouw stad? We starten eind september weer in Zwolle, Nijmegen, Den Haag, Groningen en Eindhoven. Bekijk hier meer info en meld je aan!