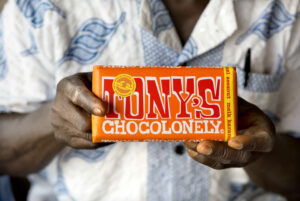 Impact of commercie – wat is de realiteit?  Op 10 december gaat Futureproof hierover in gesprek met Ynzo van Zanten, 'chief choco evangelist' van Tony's Chocolonely tijdens een live inspiratie-sessie op Zoom. Dus pak de (ethically sourced) warme chocolademelk erbij en sluit online aan! Iedereen is welkom om vragen te stellen aan Ynzo over Tony's bedrijfsmodel en impact ondernemerschap. Des te kritischer de vragen, des te beter. Dat vindt Ynzo alleen maar leuk!
We gaan het hebben over: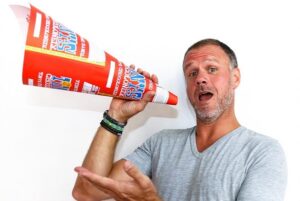 Idealen versus commercie. (Hoe) kun je geld verdienen én je idealen waar maken? En waar liggen de (ethische) grenzen?
Hoe werkt zo'n grote, succesvolle impact onderneming? Gebruikt Tony's modellen zoals Design Thinking, Impact Business Model Canvas en Theory of Change? Wat is het verschil tussen theorie en praktijk?
Jouw vragen! Ynzo zal zelf wat vertellen, en daarna is er veel ruimte voor discussie.

Aanmelden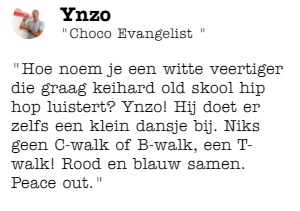 Meld je hier aan voor de sessie op 10 december.  Deelname is gratis.
Wanneer?
10 december van 10:00 tot 11:00. We sturen je de Zoom link per mail.
Kijktips
Wil je je een beetje voorbereiden? We hebben 2 kijktips voor je:
TONY – documentaire over het ontstaan van Tony's Chocolonely en de slavernij in de cacao industrie
Bitter Chocolate – in de serie Rotten op Netflix, seizoen 2, aflevering 5